Vladimira is a founding Board member of the Czech Dutch Chamber of Commerce. Since 2004, she is working as a Managing Director of Miralip International (a consultancy firm assisting small and medium sized companies in doing business in the Czech Republic and Slovakia). Vladimira partly lives in The Netherlands and is passionate about promoting and expanding business and cultural activities within the international community in The Netherlands.
Secretary & Treasurer
Katerina is a founding Board member of the Czech Dutch Chamber of Commerce. Since 2007, she has been working for CEVA Logistics, one of the world's leading global supply chain companies. As Director Marketing she is leading the global marketing function. Prior to joining CEVA, Katerina was in charge of EMEA marketing at Itron. She started her career at Lexmark where she held various roles with the company's European supply chain organization. Katerina lives in the Netherlands.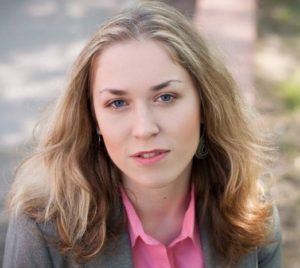 Sarka Kousalova
Project Manager
As a Project Manager for the CDCC Sarka is responsible for events coordination, business development as well as daily communication with the CDCC members. Besides her involvement with the CDDC, she studies French Language for European and International Business at the University of South Bohemia in Ceske Budejovice and works as QA Specialist at NonStop Recruitment. She currently lives in the Czech Republic and is keen on learning Dutch.