The Velvet Revolution. The Fall of Iron Curtain. The collapse of the Eastern Block. All these terms refer to the same event, or better a series of events, in Central and Eastern Europe of late autumn of 1989 which completely changed the history of Europe.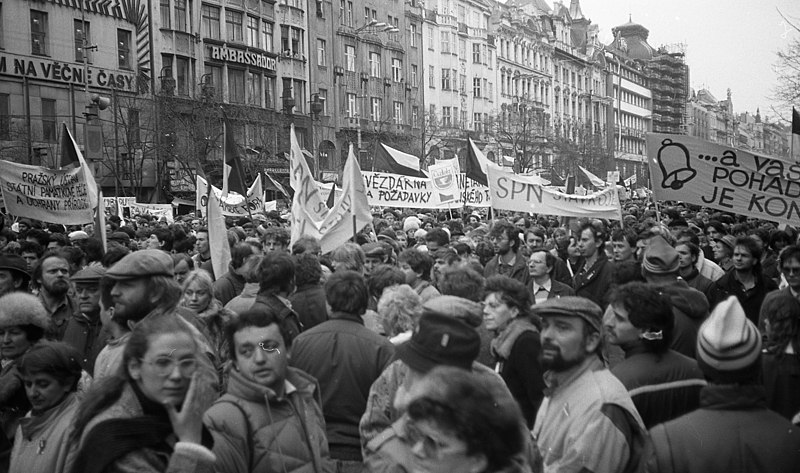 On 17 November 1989, on the International Students' Day, a large student demonstration in the centre of Prague was suppressed by national police. This event sparkled a series of demonstrations in the capital city as well as other places in the second half of November and in December. Demonstrations became bigger and bigger every day leading to a general strike involving people across the whole country on 27 November. As a result of the internal development in Czechoslovakia as well as events in the neighbouring countries, the Communist Party of Czechoslovakia announced that it would relinquish power. The next few weeks witnessed turbulent changes in the political scene of the country resulting in, among others, resignation of the Communist president, opening of the boarders with Western neighbours and election of Vaclav Havel the President of Czechoslovakia on 29 December 1989.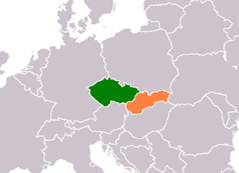 The events of autumn 1989 ended 41 years of communist regime in Central and Eastern Europe and brought back political freedom as parliamentary democracy was restored in these countries. It also meant a start of many significant changes in the region including political, economical and social transformations of the society.
In June 1990 the first democratic elections took place in Czechoslovakia since 1946. The federal state peacefully split into two independent countries three years later – on 1 January 1993 the Czech Republic and Slovakia were established. In the meantime, privatisation of the national economy was underway. On 1 May 2004, both the Czech Republic and Slovakia joined the European Union.
The two countries have successfully developed into modern and flourishing democratic economies.
The Velvet revolution and other developments of late 1989 started a new chapter in the history of Europe. We should never forget past developments of our nations, learn from it and use those lessons wisely to create a brighter future for us and generations to come.