EVENT INFORMATION

Date/Time
Date(s) - 06 March 2019
12:00 - 14:00

Location
Amsterdam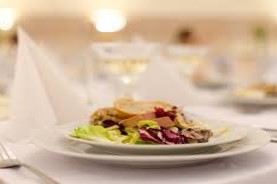 Have you just started a new business or are you considering starting one? Do you feel like it's the right thing for you but something's holding you back? How to move to the next phase?
During the business lunch for starting entrepreneurs and small businesses we will address these topics and give some tips how to overcome initial challenges. At the workshop given by Alena Hielema you will learn how to stay on your course, keep the positive mindset, seek for support and right partnerships to grow into a successful entrepreneur.
Agenda:
11:30      Registration and welcome coffee/tea
12:00      Welcome and introduction of participants
12:15      CDCC: Doing business in the Netherlands
12:30      Alena Hielema: What makes you a successful entrepreneur workshop
13:30      Lunch and networking
Alena Hielema is a certified coach, trainer and sought-after speaker. She has been supporting many high achievers in further advancing their careers, making a change, grow their own businesses, build new habits in order to reach higher and make a real difference. Alena has been nominated for the Freelance of the Year 2018 Award (currently in process). See www.alenahielema.com.
Participation fee:
Members of CDCC: Free of charge
Non-members: € 28.00
To learn more, contact us on info@cdcc.nl.