On 11 September 2019 the Czech Dutch Chamber of Commerce (CDCC) hosted exclusively for its members traditional dinner in the centre of Amsterdam.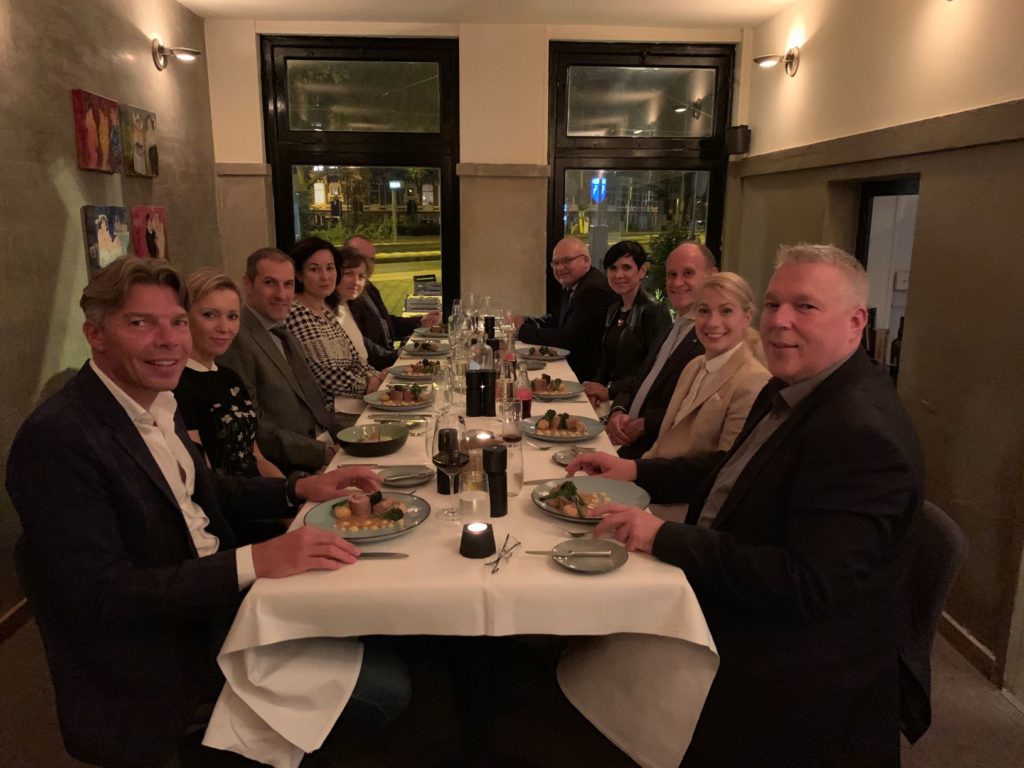 Due to very rainy weather, a planned boat trip, which was traditionally part of this event in previous years, had to be cancelled. Instead, the guests could enjoy informal networking and traditional Dutch snacks in a well-known bar of the Intercontinental Amstel Amsterdam Hotel. Afterwards, the group transferred to the Restaurant Elkaar, a charming venue offering delicious French-Mediterranean cuisine in an informal and friendly atmosphere which was even further accentuated by exhibited pieces of work of modern artists.
We had the pleasure of welcoming two special guests at this year's event – H.E. Mrs. Kateřina Sequensová, the Ambassador of the Czech Republic in The Hague and H.E. Mr. Roman Bužek, the Ambassador of the Slovak Republic in The Hague.
"Unlike previous times, the weather was not on our side this year. We however stay positive and hope that next year we will be able to renew the tradition of a boat trip in the very pleasant company of our members," commented Vladimira van Aarle, CDCC.
For more information: info@cdcc.nl