This year marks the 30th anniversary of the Velvet Revolution and the Fall of the Iron Wall in 1989. On the 29th of October 2019, the Embassy of the Slovak Republic and the Embassy of the Czech Republic in The Hague organised a concert to commemorate this special event in the history of Europe.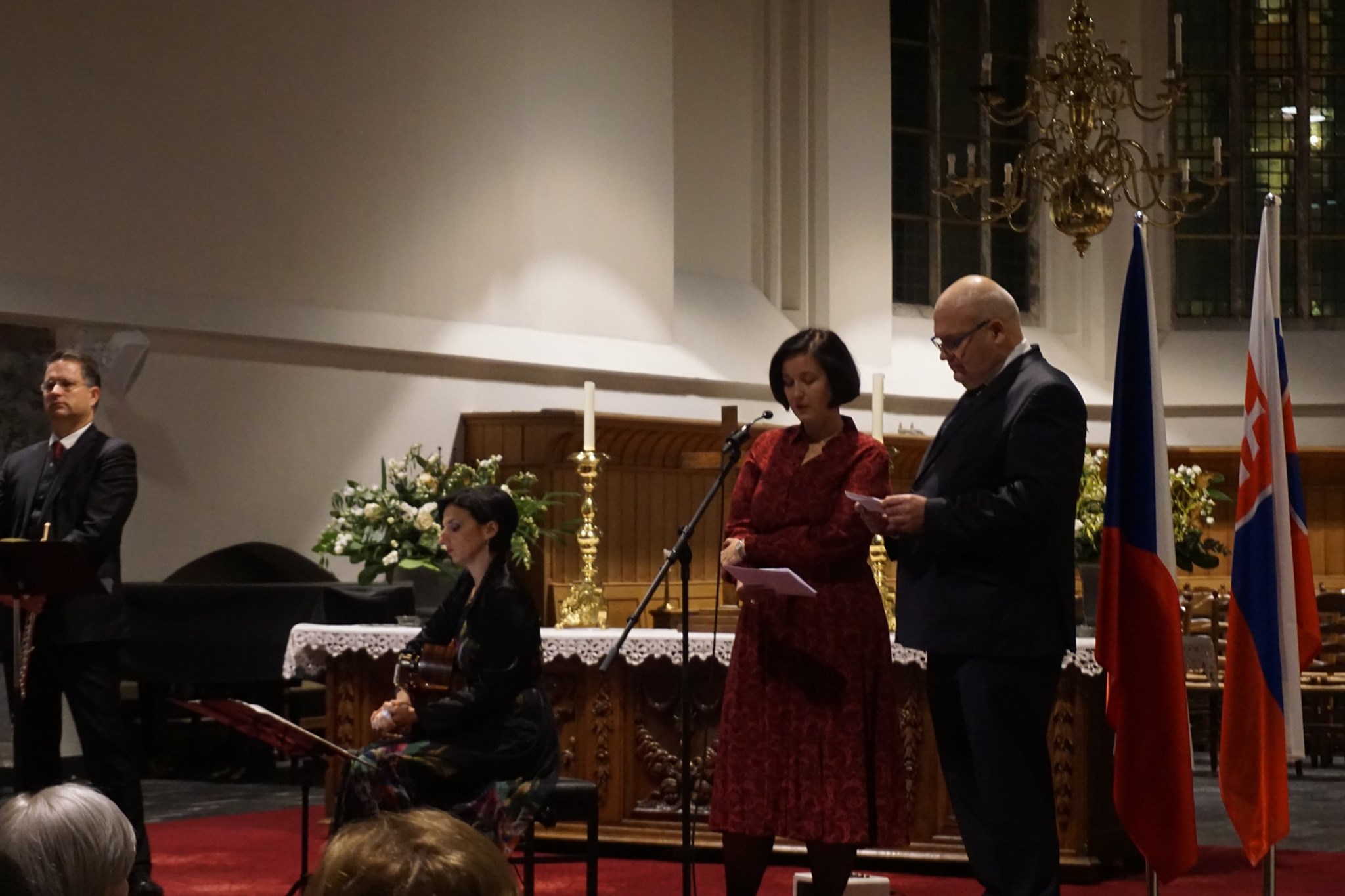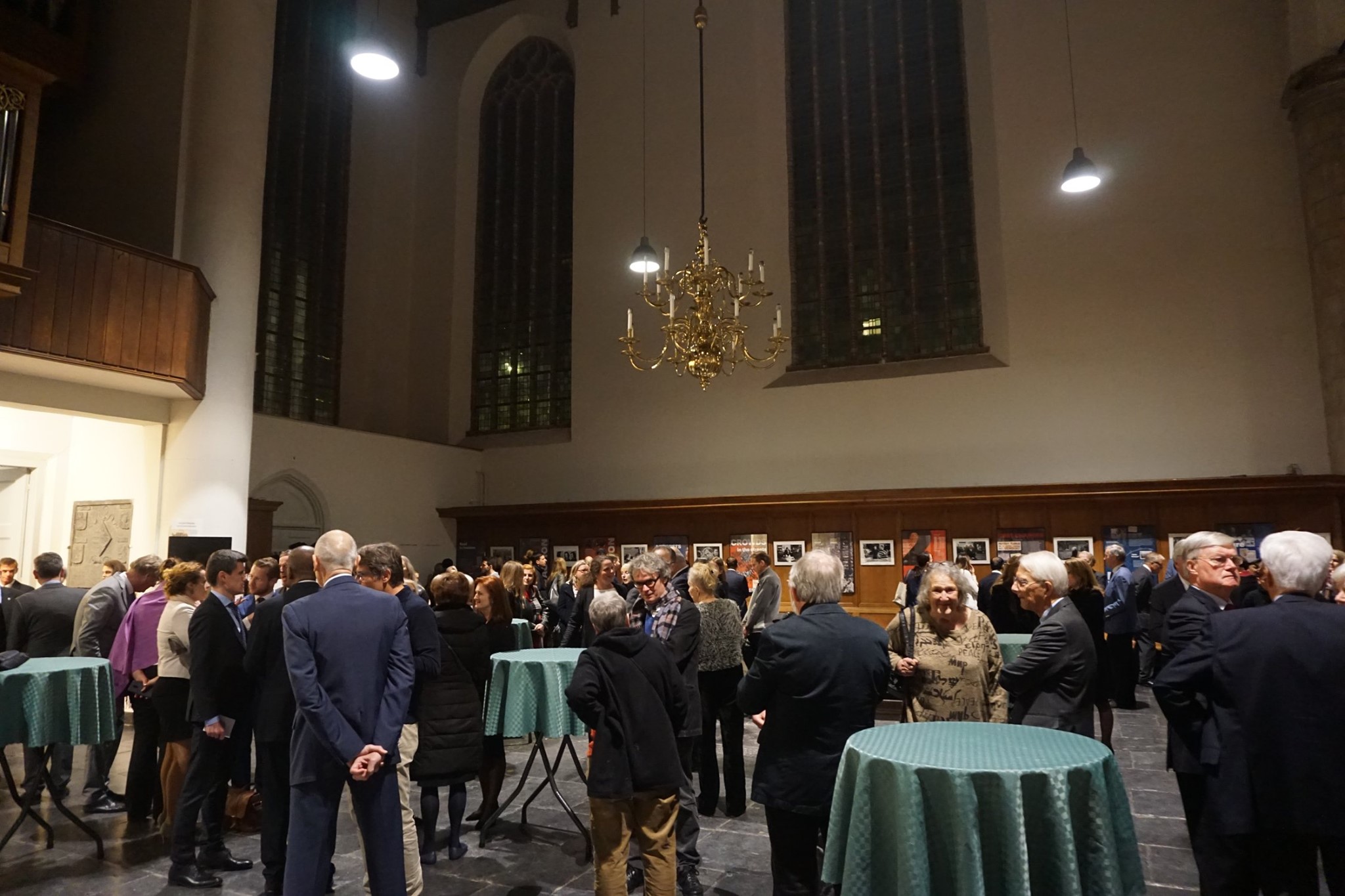 The event was opened by the H.E. Kateřina Sequensová, Ambassador of the Czech Republic and H.E. Roman Bužek, Ambassador of the Slovak Republic in The Hague. During the concert, the guests had an opportunity to hear musical works of various Czech and Slovak classical and modern composers delivered by Mrs. Miriam Rodriguez Brüllová (guitar) and Mr. Jaromír Ostrý (flute).
The concert was attended by several diplomats, Czechs and Slovaks from numerous organizations and companies in the Netherlands, representatives of governmental organizations of the Netherlands, several members of the Czech Dutch Chamber of Commerce and other guests.
The event took place in Kloosterkerk in the centre of The Hague and it was accompanied by an exhibition devoted to the anniversary consisting of information panels and photographs of Václav Havel, former President of the Czech Republic.
For more information: info@cdcc.nl.