On 10 November 2021, the Czech-Slovak Dutch Chamber of Commerce (CDCC) organized a visit to the world's largest flower auction company and an orchid greenhouse.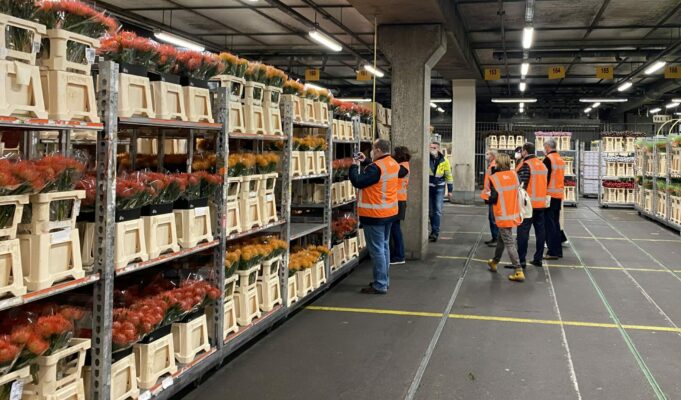 A guided tour was organized in one of the facilities and distribution centres of Royal FloraHolland based in Naadwijk, South Holland. The participants, including several members of the CDCC, had an opportunity to experience how flowers are stored, traded and straight after the auction distributed to their destinations. As the work in flower distribution centres starts very early in the morning, the guided tour had to begin early too. The visit started at 7:00 am with a short introduction followed by a tour through the promises, including the trading floor where the flowers and other plants are sold.
"It was fascinating to see the perfectly thought-through process behind the flower trading, how it is logistically optimized and structured in the most efficient way. Absolutely impressive!" commented Katerina Veliskova, Executive Director CDCC.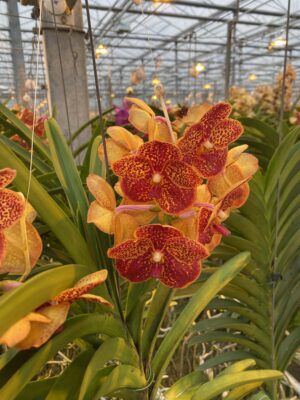 After the flower auction tour, the participants transferred to a nearby orchid greenhouse Ansu, where special sorts of these beautiful flowers are grown and brought to perfection. One of the owners of the greenhouse together with a senior employee explained what it takes to run an orchid business and cultivate the plants.
"I have never seen so many different sorts of orchids. Like the other participants, I was amazed by the beautiful colours and incredible patterns of these plants. Our guide Pim was a true expert in orchid cultivation and very passionate about these exotic plants. A big thank you to Ansu and their staff for this amazing experience," said Katerina Veliskova.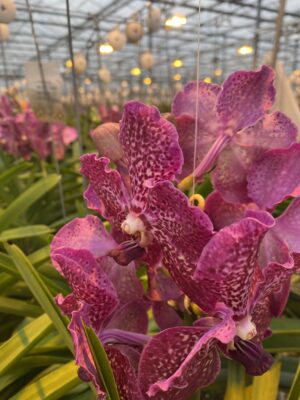 Royal FloraHolland is a flower auction company located in Aalsmeer, Naaldwijk, Rijnsburg, Venlo, Bleiswijk and Eelde. Together, the auction houses are home to the largest flower auction in the world. 90% of the Dutch flower trade takes place at Royal FloraHolland. The flowers do not just come from the Netherlands, but from 50 other countries as well.
ANSU is the sole European supplier of an orchid that is among the most exclusive varieties in the world. Bred and propagated in Thailand, finished and supplied in the Netherlands, Ansu makes its promises come true every day.
For more information, please contact info@cdcc.nl.