Mr Petr Pavel will be the new president of the Czech Republic.
On Friday the 27th and Saturday the 28th of January, the Czech Republic held elections to choose its new head of state. On Saturday evening, it was announced that retired general and former NATO commander Mr Petr Pavel received 58.1% of the votes.
The voter turnout for the second round is reported to be approximately 70%, which is the highest for a Czech presidential election. The turnout in the Netherlands reached a stunning 92.44% in the second round and 97.41% of the votes went for Petr Pavel.
This past weekend's elections were the second round, with the first round being held on Friday the 13th and Saturday the 14th of January, where voters could choose between multiple candidates. Given none of the presidential candidates received the majority (over 50%) of votes, the second round took place two weeks later.
Mr Pavel will officially replace the current president Mr Miloš Zeman and take office in March 2023.
The newly elected president has received a visit from neighbouring Slovakia's president Mrs Zuzana Čaputová, showing the close relations between the two countries. The first official trip of the new president to a foreign country is expected to be to the Slovak Republic, which is a well-kept tradition of all past Czech presidents.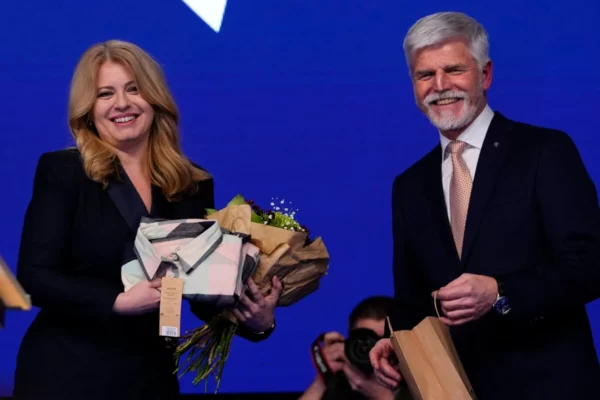 Congratulations to Mr Pavel!
For more information please visit:
https://www.bbc.com/news/world-europe-64438955 
https://www.reuters.com/world/europe/czech-retired-general-aims-beat-tycoon-ex-pm-presidential-race-2023-01-27/