On 17-19 October 2017, the Czech Dutch Chamber of Commerce (CDCC) organised a business mission combined with a golf tournament that was joined by several members of the CDCC.
After a great success of the business mission to the International Engineering Fair in Brno in 2016, this year the golf tournament took place in Panorama Golf Resort; a recently opened resort, located in Kácov, the Czech Republic, offering top-class quality 27 holes in a unique scenery of pitoresque Bohemian country side.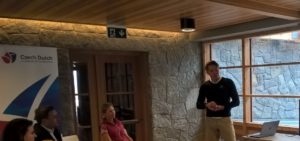 The mission started on Tuesday 17 October in Prague followed by an exclusive dinner in the Panorama Golf Resort. Next day participants enjoyed playing golf and golf academy and later in the day they visited the City of Kutna Hora (UNESCO Heritage Site) and Hubertus brewery (Awarded 2016 Top 1 Czech beer).
The main programme took place on Thursday including a business seminar and golf tournament. After an introduction of the CDCC's vision and activities by Kateřina Velíšková and Vladimíra Chýská, Board Members of the CDCC, the participants heard about  updates on the Netherlands international tax by Ruben van Aarle from Andersen Tax & Legal followed by a seminar on legal aspects of doing business in the Netherlands. The afternoon was dedicated to a 18 holes golf tournament and a golf academy for beginners.
The winner of the Golf tournament was Michal Rašek, Optreal. The second best player was Jan Křivan and the third price went to Martin Savara, Playgolf. The main award was a hand made design glass trophy offered by the Czech glass company AJETO, a member of the CDCC.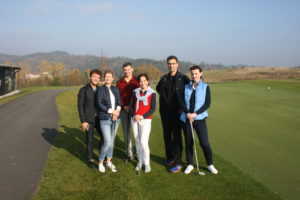 "This was the first golf event organized solely by the CDCC for our members and business community. We were very pleased by the positive feedback from the participants and are keen on hosting similar events in the future," commented Ms. Vladimíra Chýská, Chairwoman of the CDCC.
The event was attended by 18 participants from the Netherlands and the Czech Republic.
For more information: info@cdcc.nl